My first impressions of New York City

♢
The very first time I walked on New York City's ground was at the exit of a subway station on 23rd Street. So what I first discovered in NYC was the district of Chelsea ! Until then, I didn't know much about Chelsea other than what I had read in the tourist guides: a family neighbourhood, lively but not too lively, gay friendly and full of art galleries!
I will always remember the emotion that overwhelmed me when I walked onto this sidewalk. It was really an explosion in my head! I turned to my boyfriend, we looked at each other with a huge smile and said : "This is it, we're in New York City !!!". It is always an immense emotion to move from dream to reality. We all imagine things about New York City before we go there, we have a more or less stereotypical image of it. But what we discover before our eyes at that moment is really beyond anything we can imagine!
So, what exactly is my first impression of NYC ?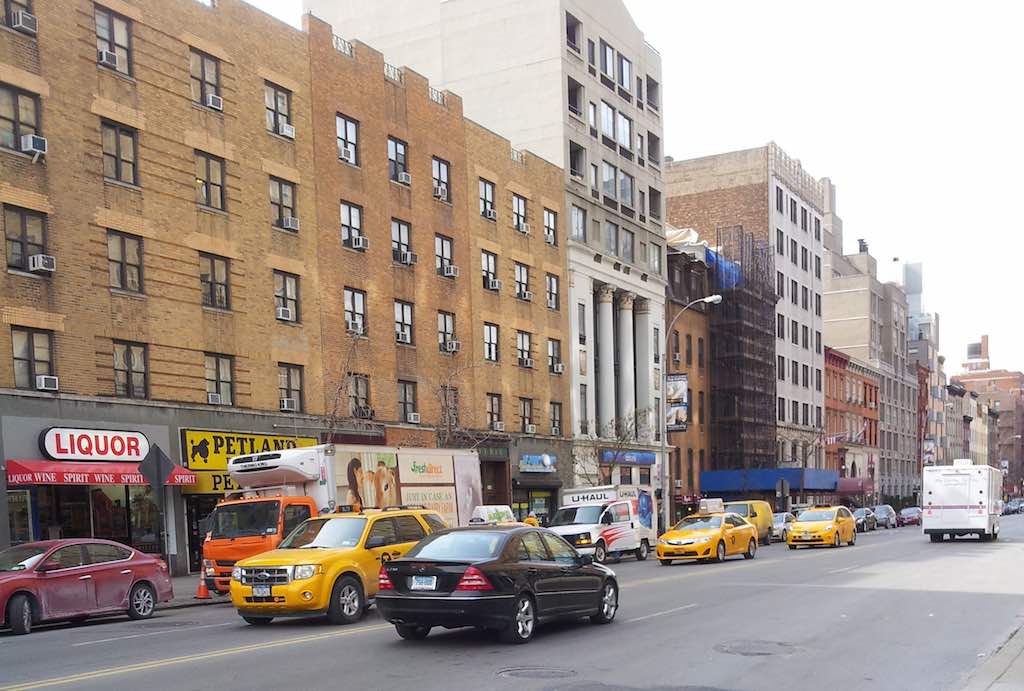 Immediately, I noticed the traffic and the impressive number of taxis on the road. It's not just in the movies, there are a lot of them! Then, what really impressed me was the noise. The streets of NYC are very wide and there are many roads. So there's a lot of… traffic! But the worst thing is not the cars. The worst thing is really the sirens! We had just arrived on the sidewalk and we were treated to a huge cacophony of fire trucks, ambulances and police cars running at full speed, sirens and horns unleashed! We don't necessarily know it before a first trip to North America, but here, the sirens are making a ear-splitting noise 🙂
In a different register, we also discovered all the good smells of food from the Dallas BBQ around the corner. After a 8 hours flight and a meal tray digested for a long time, we immediately salivated! We didn't know it yet, but we would have the opportunity to test this famous restaurant chain a few days later.
We also realized a few days after that food smells are simply omnipresent in New York City at any time of the day or night. The craziest thing is the smell of grilled meat that is almost everywhere. It makes you want to eat steak all day long!
In short, these first minutes in New York City are really intense and unforgettable. We still don't realize what's happening to us! We are jet-lagged (especially me in fact!) and we really feel so small in this city. After this first meeting with NYC, it is now time to discover the hotel where we will stay : Leo House, one of the best budget hotel in NYC. A very good place for those looking for cheap accommodation in the city.
This is what I can tell you about my first moments in NYC. Feel free to share the memories of your first time in New York in the comments and to tell your first impressions of this extraordinary city!