My very first impressions of New York City

Sometimes, some moments stay with us forever. If you are a traveler, you probably have many unforgettable moments in your mind and, if you are coming to this blog, it is because you too have been to New York or are planning to go there soon.
More and more of us are dreaming about a trip to NYC. Sometimes it takes a while to make that dream come true and we spend a lot of time dreaming about New York City, imagining what the first moments we will spend in NYC will be. And even when we have finally discovered it, we never really forget the first sensations and the first moments lived. Today, I share with you MY very first impressions of the Big Apple, after several years of dreaming to go there…
My very first meeting with NYC
The very first time I walked on New York City's ground was at the exit of a subway station on 23rd Street. So what I first discovered in NYC was the district of Chelsea! Until then, I didn't know much about Chelsea other than what I had read in the tourist guides: a family neighbourhood, lively but not too, gay friendly and full of art galleries!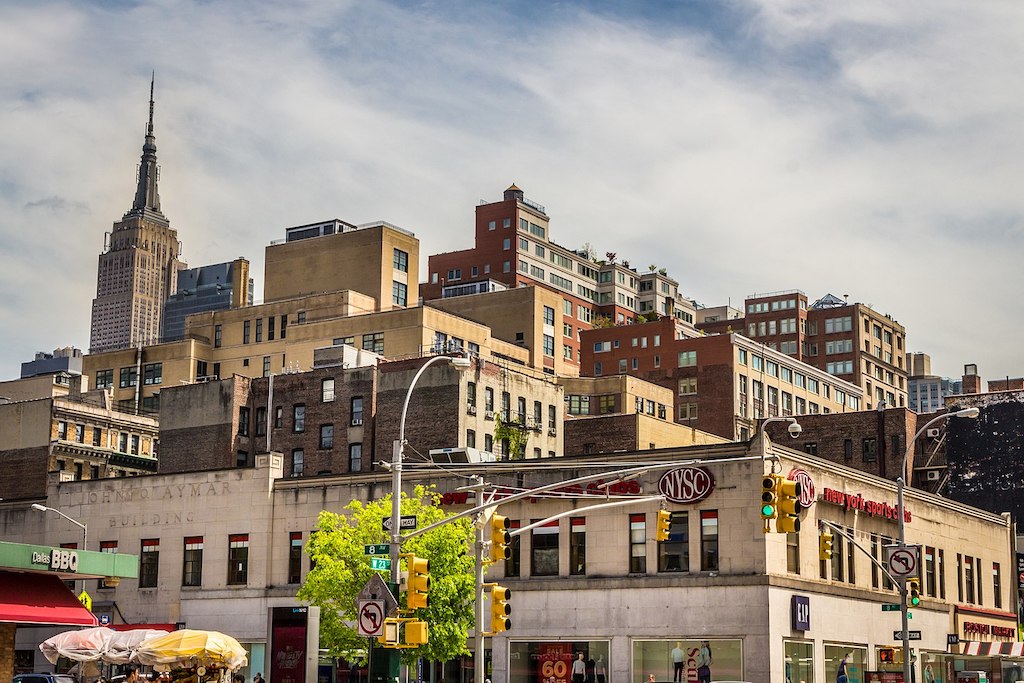 It is March 2014. I'm 26 years old, still a student, don't have much money. With my boyfriend, we saved for a long time before we could afford this trip. And finally, we were able to plan something good! 7 days in New York, followed by 10 days in Canada and finally, a last weekend in New York before the return flight.
For this very first trip to New York, we looked for the most affordable places to stay. In Chelsea, we found the Leo House hostel, affordable and well rated.
I will always remember the emotion that overwhelmed me when I walked onto this sidewalk. It was really an explosion in my head! I turned to my boyfriend, we looked at each other with a huge smile and said : "This is it, we're in New York City !!!". Tiredness finally turns into excitement. All our senses are on alert. After months (years?) spent dreaming about New York, it is always a great emotion to go from dream to reality.
First impressions, first sensations
We are at the corner of 23rd Street and 8th Avenue. And indeed, there is traffic in New York, even in residential districts! We already noticed the incredible number of cabs driving around. It's not only in movies, there are really a lot of them!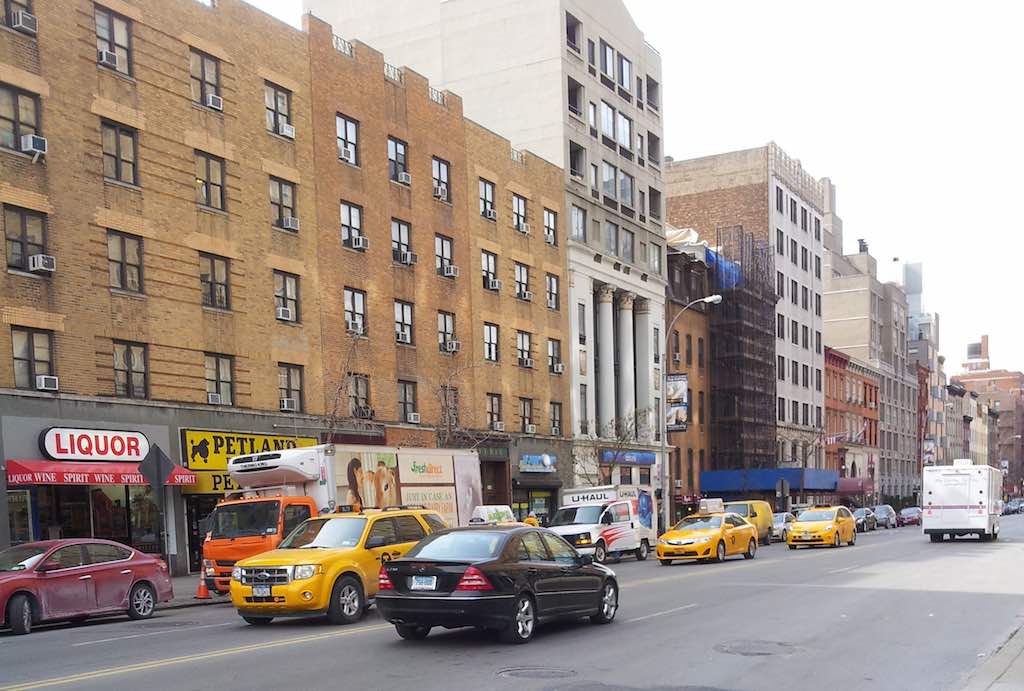 When you come from another country (I come from France), you are also quickly surprised by the width of the streets. We are "only" on the 23rd Street, but there are already 2 lanes per direction + one parking lane = 5 lanes for this "small" street! I will finally learn later that the 23rd Street is in fact the main traffic street of Chelsea and that we find in the surroundings, perpendicularly, small lanes much quieter!
After a few minutes on this sidewalk, we will soon meet another symbol of New York: the famous sirens! As soon as we got out of the subway, we were confronted with a huge cacophony of fire trucks, ambulances and police cars, driving at full speed, sirens and horns blaring! Welcome in New York City 🙂
On another level, we also discovered all the good smells of food from the Dallas BBQ around the corner. After a 8 hours flight and a meal tray digested for a long time, we quickly salivated! Good point: we don't have to walk far from the hotel to find food!
We also realized a few days later that food smells are simply omnipresent in New York City at any time of the day or night. The craziest thing is the smell of grilled meat that is almost everywhere. It makes you want to eat steak all day long!
♢
First moments in New York: between fatigue and excitement
We finally go to Leo House where we are very pleasantly welcomed. This budget hotel has the particularity to be managed by a catholic institution. The advantage is that the prices are among the cheapest in the city! The hotel is clean and safe, a real good place in NYC.
☞ You might be interested in : Leo house, an affordable and well located hotel in NYC
In spite of the tiredness which starts, we decide to spend the end of the day in Times Square and to eat there before going back to sleep. The subway trip is not easy when you arrive! Between tiredness and the complexity of the network, we spend some time underground, roaming towards Chinatown, in a opposite direction to Times Square 😀
__________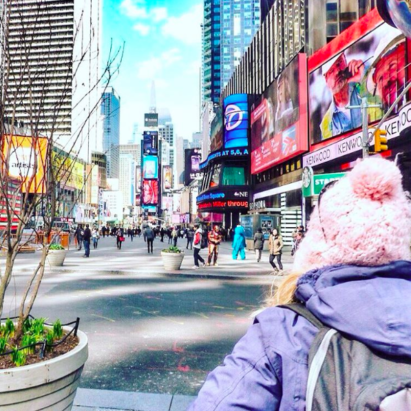 In short, these first moments in New York City are really intense and unforgettable. We still don't realize what's happening! If you come from a far away country (like me), you will probably be jet-lagged. Perhaps you will also feel very small in this huge, unknown and bustling city!
Fortunately, the excitement helps us forget the fatigue.
This is what I can tell you about my first moments in NYC. Feel free to share the memories of your first time in New York in the comments and to tell your first impressions of this amazing city.
☞ You might be interested in :
● New York City neighbourhood guide: all you need to know
● The complete NYC subway guide for beginners