▷ How to plan a NYC trip? The complete guide

How to organize your trip to New York City? That's a big question! The topic can be quite impressive, especially when you don't have a lot of experience in travel planning. Don't worry, everyone can do it! I also had to organize my very first trip to NYC on my own, and in the end, it's a lot of fun! With some patience and research, anyone can organize a perfect trip to New York!
Today, we will discover the main chronological steps to plan a trip to NYC. Planning, budget, passes, hotels, good deals, administrative formalities, tips… You will have all the helpful information you need to plan the most beautiful trip to NYC!
#1. Do I need a passport?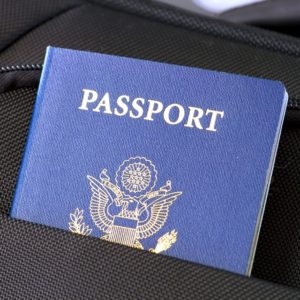 Depending on where you are from, you may need a passport to travel to New York. If you are a US citizen, you will not need one. But if you are coming from any other country outside the United States, you will need a valid passport.
Therefore, the very first step is to complete the passport procedures in your country of residence. Please note that if you are traveling as a family (for exemple with children or babies), remember to check whether or not all travelers must be listed on the passport.
➜ Good to know : As a general rule, passports must be valid for six months beyond the date the traveler will exit the United States. However, the United States has signed agreements with a number of countries to waive this requirement. When such an agreement is in place, the passport must be valid for the entire period of the visitor's intended stay, but the additional six month validity period is not required.
#2. Do I need an ESTA or a visa?
Depending on the country that issued your passport, you will need different documents to enter the United States. In addition to your passport, you will need to complete an ESTA form or apply for a tourist visa.
The ESTA is an electronic travel authorization. It is quick to obtain and costs $21. If your passport is from one of the following countries, you must obtain an ESTA to enter the United States:
Andorra, Australia, Austria, Belgium, Brunei, Chile, Czech Republic, Denmark, Estonia, Finland, France, Germany, Greece, Hungary, Iceland, Ireland, Italy, Japan, Latvia, Liechtenstein, Lithuania, Luxembourg, Malta, Monaco, Netherlands, New Zealand, Norway, Portugal, San Marino, Singapore, Slovakia, Slovenia, Spain, Sweden, Switzerland, Taiwan, United Kingdom.
➜ The only official U.S. website for applying for ESTA is : https://esta.cbp.dhs.gov/esta/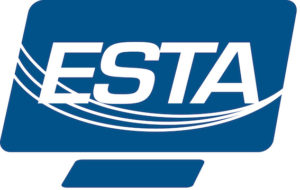 You can fill out the ESTA form in the language of your choice. Answer the questions asked (which are sometimes strange) and other requests for information truthfully. At the end of the questionnaire, payment is made directly by credit card.
Once you have paid, you should receive an answer to your eligibility in the United States. However, some requests may take a few days. Don't worry! Once the authorization to stay is confirmed, the ESTA gives you the right to travel to the United States for a maximum of 90 days, renewable over a period of two years. After two years, you will have to apply again. If your ESTA application is denied, you will need to complete a tourist visa application.
Tourist Visa Procedure (B-2 visa)
If the country that issued your passport is not listed above, then you will need to apply for a tourist visa (B-2 visa). To do so, you will need to fill out the DS-160 form (online here), pay the visa fee ($160), make an appointment at the U.S. embassy or consulate in your country, and collect a number of supporting documents.
The processing time for the B-2 visa varies from a few weeks to a few months depending on the country where the application is made. Once obtained, the B-2 visa allows a maximum stay of 6 months over the United States.
#3. Do I have the budget for a trip to New York City ?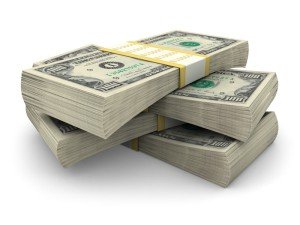 This is the key to create a unique NYC trip: having a precise idea of the different expenses (flight, accommodation, activities, meals, local purchases, etc.). You've probably already heard it, but you really have to take it into consideration: New York is a very expensive city, and certainly not the most economical vacation destination!
Fortunately, there are many tips to keep prices down. Avoiding peak periods, finding out about passes to get discounts on activities, choosing a hotel with good value for money… To get an overview of the biggest expenses, you can start by checking out some flight and hotel comparators (I usually use Skyscanner and Booking…) for the travel period you are interested in.
#4. Buy plane tickets
It's time to get serious! It is not recommended to buy plane tickets before receiving the answer to the ESTA application. If the ESTA is refused, we can lose stupidly the plane tickets (already paid!) and not necessarily refundable.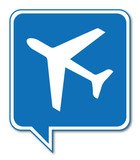 Here are some tips I use when I buy my own plane tickets:
I always buy directly from the airline's website. In case of problems, there won't be many intermediaries between the company and me and I can deal directly with them.
Always remember to check the promotions section. All the airlines have promotions and depending on the time of the year, you can find very interesting rates. You can also subscribe to the newsletter to not miss any special operation.
To reduce the price of plane tickets as much as possible, you can opt for flights with stops. The trip will be longer (and probably more tiring) but you will definitely travel for less!
#5. Book the hotel in New York City
Here is a golden rule to know about accommodation in NYC: the earlier you start, the better it is! Since hotel rates have been rising steadily in recent years in New York City, it is recommended that you book early once you have decided on your travel dates.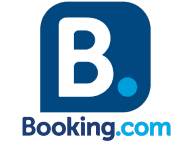 My favorite website for hotel reservations is Booking.com. I have booked dozens of rooms in dozens of places, for many years and for many trips. Everything has always gone well with them. And even when there were problems with the accommodation (which happened once in 10 years), they did everything to make us as happy as possible. Once you have made a certain amount of reservations, you can access the Genius program, which gives you various privileges (discounts, upgrades, early check-in, etc.).
To find your perfect hotel in New York City: simply enter your travel dates and wait for the site to display the list of available hotels. You can then refine your search by neighborhood, by price range or select other criteria (rooms accessible to the disabled, family rooms, etc.).
See available hotels in New York
#6. Making a plan for a NYC trip

Finally, you can start filling in the spaces in your future New York City schedule!
There are two traditions in this domain: the clan of those who plan everything in advance and the clan of those who leave a part to chance and freedom. Depending on the duration of my stay in New York, I switch between the two. To get an overview of activities and learn how to fill your schedule, you can of course get inspiration from different travel guides but also from blogs 🙂
You will find in the "Things to do" section all the best activities to do in New York.
Then, the most convenient thing is to make a list of EVERYTHING you want to do or see. Create a file where you will write down ALL the places you want to discover (stores, restaurants, bars…) and ALL the attractions and monuments you want to see.
Once you have listed the different visits and activities planned, all you have to do is fill in the boxes on your schedule. Of course, it is essential not to be too inflexible once on site and to adapt to the conditions of the moment (weather, occasional closures etc…). The schedule is above all a framework and not an indelible itinerary.
#7. Buy a pass (for maximum savings on activities)

Once you have an overview of your planned activities, it is important to choose a pass. By grouping the tickets of several attractions in only one pass, you save precious time, both during the preparation of your trip and on site. Passes also allow you to save a lot of money on the price of activities. Depending on the pass, you can for example benefit from reductions of 25% to 50%!
Here is an overview of the different passes that exist in New York: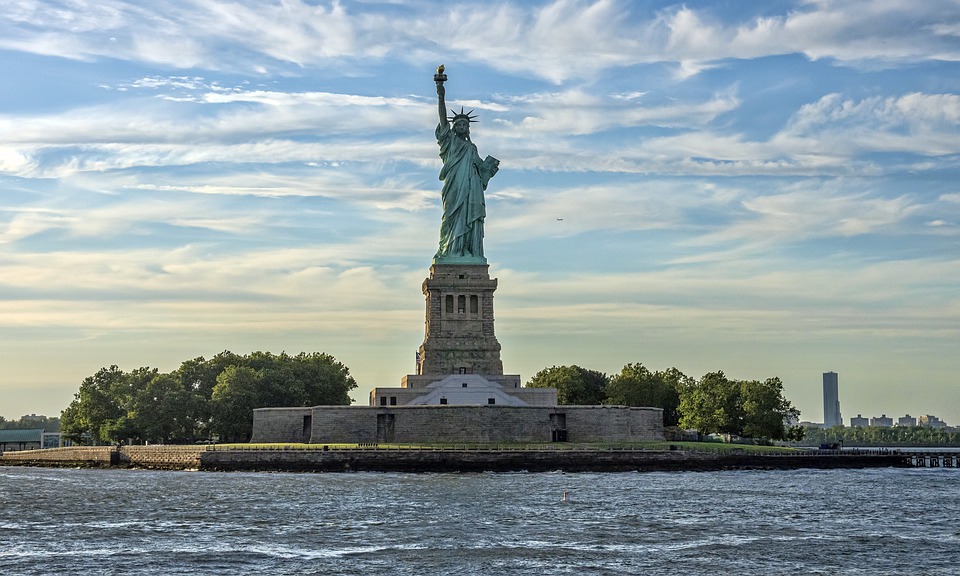 If none of these passes are convenient for you and you want to buy your tickets separately, remember to do so in advance and to book online. Do not buy your tickets on site, otherwise you will have to wait in long lines! Reservations can be made in advance on Get Your Guide, the best and most complete reservation platform of the moment.
#8. Choosing health/travel insurance before arriving in New York
If, like me, you are an international tourist visiting the United States, then it is ESSENTIAL to purchase insurance before you travel to the United States, whether you are traveling alone or with your family. If you are traveling with children, then the question does not even arise!
You may not know it, but you should know that in case of a problem, a visit to the doctor costs about $300. A visit to the emergency can also quickly reach several thousand dollars depending on the severity… The insurance is then immediately profitable.
One of the most popular travel insurance programs is the Allianz travel insurance. Regardless of your country of origin and destination, you can subscribe and choose the program that best suits your needs. There are different types of contracts (health insurance, cancellation, coverage for adults and children, etc.)
#9. Notify your bank
It's the kind of thing you don't think about until something goes wrong. It is important to inform your bank of your travel dates and destination a few days before departure.
Indeed, if the bank is not informed of your travel plans, it may interpret unusual banking transactions as fraudulent or suspicious and immediately block all transactions on your account. This makes things quite complicated once you are in the heart of New York with a credit card that no longer works!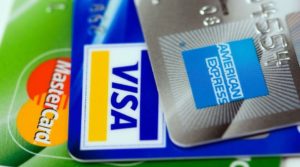 And to avoid unpleasant surprises once you are on travel, ask your bank about the withdrawal and spending limits of your credit card. You don't want your card to be blocked because the payment limit is exceeded!
#10. Paying in New York: change dollars or pay by credit card?
In this domain, nobody has the same opinion. There are those for whom it is more advantageous to change as much money as possible into dollars before departure (or upon arrival) and those who avoid changing too much money and prefer to use their credit cards once abroad.
I don't think one method is better than the other, it's mostly a matter of habit. Personally, I am definitely on the credit card side! Many banks now allow you to avoid commissions for purchases and withdrawals in foreign countries, so you should take advantage of this.
#11. Preparing for arrival in New York City
You are almost there! There are only a few preparations left before departure. Very important to arrive in New York in good conditions: do not forget the airport transfers. Different options are available: public transportation, cab, shared shuttle…
Personally, I have a large preference for the shared shuttle because they are less tiring (and less complicated!) than the transfers in public transport (subway, bus…). And we have the luxury to be dropped in front of our hotel! VERY pleasant after a long flight.

That's it! This article contains everything you need to know to plan the perfect trip to NYC! I hope these travel planning tips will help you see things more clearly. Don't be afraid in front of the task, you just have to proceed gradually, by steps.
Of course, if you still have questions about the organization of your trip, don't hesitate to ask them in the comments 🙂